Brian's Automotive
Brake Repair
If you drive in the local Sarasota area, you understand just how important it is to have reliable brakes. The road conditions can change at any time, and you need to have brakes that can keep you, your passengers, and other people on the road safe from harm. Therefore, if you are noticing issues with your brakes, you need to reach out to a professional as quickly as possible. At Brian's Repair, we offer professional brake repair Sarasota. Learn more about how our brake services can assist you, and make sure your car is safe to drive.
Common Causes of Brake Problems in Sarasota
There are a number of reasons why your brakes might not be working as they should. Some of the most common causes of brake problems include:
You do not have enough brake fluid in your brakes for them to work properly.
You may have a caliper that is defective.
You might have completely worn down your brake pads. Or, they are experiencing uneven pressure.
You might have a problem with one of the pistons in your brakes.
Brake problems are always serious. They could make it difficult for your vehicle to come to a complete stop. That is why you need to detect brake problems as quickly as possible and get your car to the brake shop.
Common Indications You Need a Brake Repair Shop Sarasota
There are several common signs that something could be wrong with your brakes. Some of the most common indications of brake concerns include:
If the dashboard brake light is on, you need to get them inspected immediately.
You notice grinding or squeaking noises every time you press the brakes.
Your car takes a long time to come to a complete stop. You feel like you have to roll to a stop instead of pressing the brakes to bring your car to stop.
You notice that there is fluid leaking from the bottom of your car.
You detect a burning odor from your car, particularly when you press the brakes.
When you press the brakes, your car pulls to one side.
You sense unusual vibrations every time you press the brake pedal.
If you notice any of these issues, you need to bring your car to the shop as soon as possible. It will be our pleasure to help you with break service Sarasota.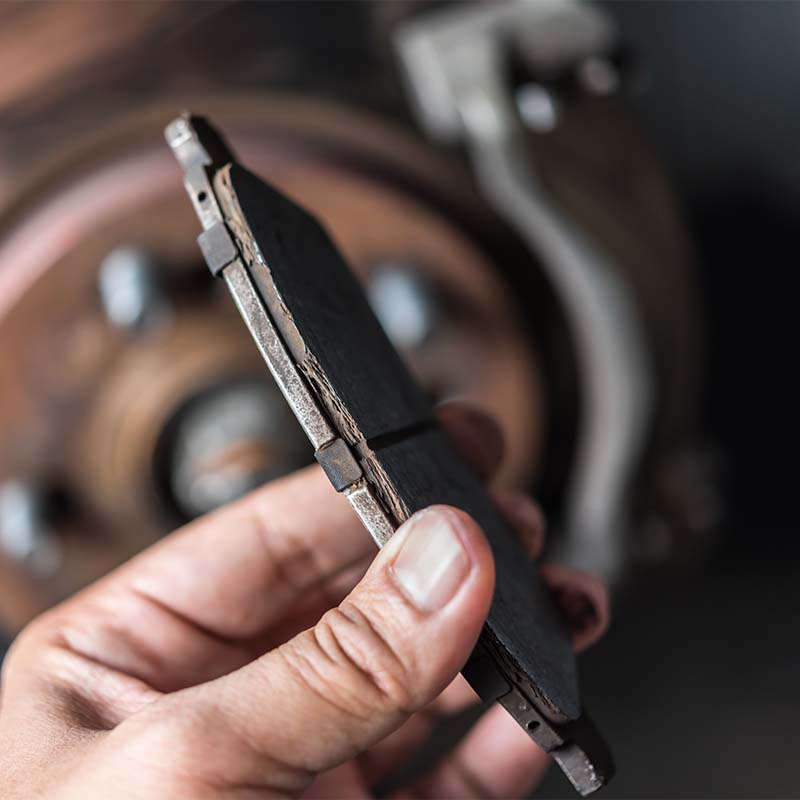 How Does Brake Service Sarasota Work?
If you bring your car to our shop for help with your brakes, we will do a comprehensive evaluation to make sure your brakes are working when you leave. A few components of our inspection include:
We will take a look at your brake fluid level to make sure it doesn't need to be flushed.
We will also take a look at your brake hoses to make sure they are working appropriately.
If you have a broken caliper, we will replace it with one that is working.
We can also help you by resurfacing your rotors to make sure they work as they should.
We can also examine your anti-lock brake system to ensure it works appropriately.
Count on our team to help you resolve your brake problems.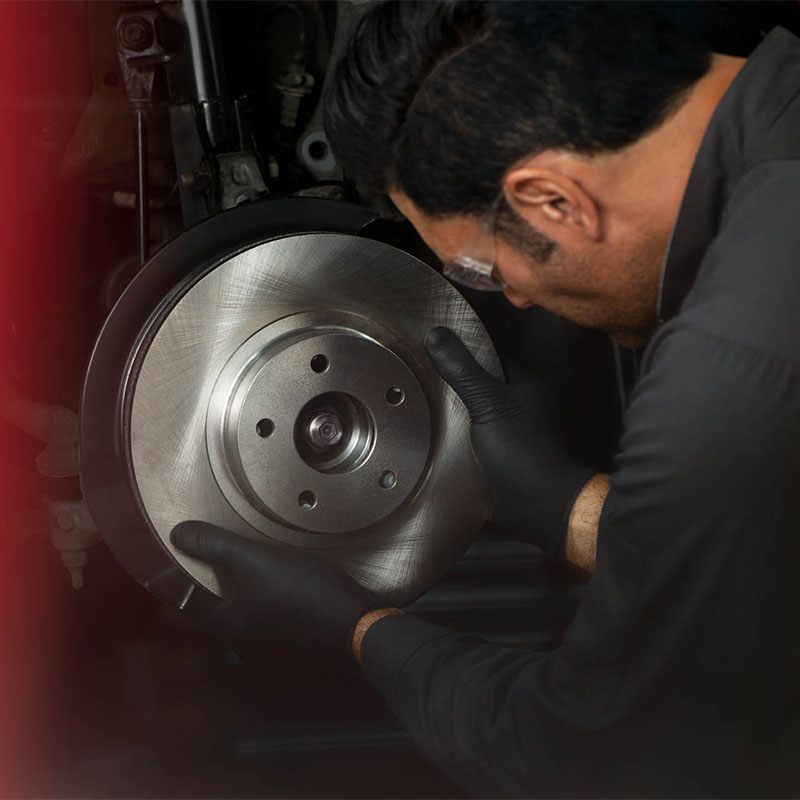 Prevent Brake Problems With Regular Inspections
The best way to deal with brake problems is to prevent them from happening. We encourage all of our drivers to bring their vehicles to us regularly for comprehensive inspections. We will take a look at your brake pads and fluid level to make sure they work as they should. We want to make sure your brakes respond when you need them most.
Trust Brian's Repair for Brake Service Sarasota
If you are looking for help with brake repair or brake replacement Sarasota, we are here to assist you. At Brian's Repair, we are honored to be one of the most trusted names in the local area. We consistently put the needs of our drivers ahead of our own, and we can do the same for you. We opened our doors to provide every driver in the local area with the value and integrity they deserve. Now, we are humbled that our drivers continue to trust us for all of their vehicle needs.
Some of the reasons why our drivers trust us include:
We provide a community service. We are always honest and transparent about our prices.
We have been certified as an EPA green shop, and we have the highest rating in the county. We care about the local environment.
We have an A+ rating from the Better Business Bureau. We follow all the best practices in our industry.
If you are having issues with your brakes, contact us for quality, reliable auto services. We promise 100 percent satisfaction, or we will re-evaluate your vehicle. Call us today to schedule an appointment!